Memories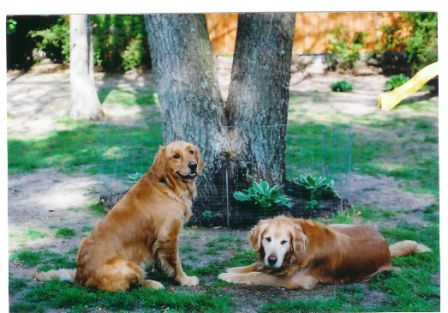 DELILAH AND KISMET AFTER A GREAT
TUGGING MATCH ! SADLY, WE HAVE LOST
OUR RESCUE, DELILAH. SHE IS GREATLY
MISSED, WHAT A BEAUTIFUL GIFT FROM
HEAVEN SHE WAS.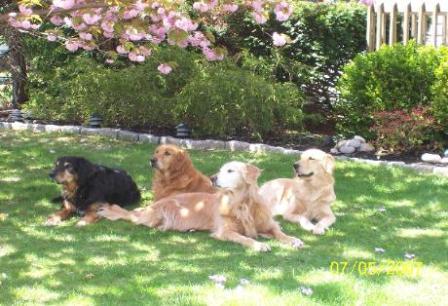 IN MEMORY OF OUR BOY DREYFUS, LEFT,
KING OF KINGS. HOW LUCKY WE ALL WERE
TO HAVE HIM COME INTO OUR LIVES! HE
ADDED COLOR IN SO MANY WAYS.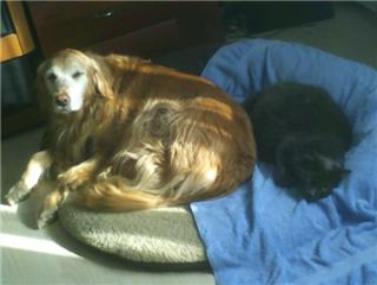 IN MEMORY OF

KISMET


BEACHCLIFF'S KISMET O'CHELSEA

MAY 12, 1994 - JANUARY 24, 2008

SIRE CH BRIARWOOD LIGHTNING STRIKES
DAM CH WOCHICA'S D'LITE OF BEACHCLIFF

WHETHER MAN OR BEAST, TO KNOW HER WAS
TO KNOW LOVE. FOREVER IMPRINTED ON OUR
HEARTS. YOU SET THE EXAMPLE OF HOW TO
REALLY LIVE EVERY MOMENT WITH GRACE AND
TENACITY. WE WILL MISS YOU FOREVER WHIZ.
THANK YOU FOR BRIGHTENING EVERY MOMENT.